HOMESTEADING AND GRANDMAS RECIPES
JOIN US AND LET US BUILD A HOME AND Beautify our SANGTUARY Together!
HERE WE WANT YOU TO COME AND SHARE YOUR IDEAS AND RECIPES TO EDUCATE AND INSTRUCT ALL SOVEREIGNS.
PRAIRIE REPUBLIC FOOD SOLUTIONS & AG HOME RECIPES GRANDMAS KITCHEN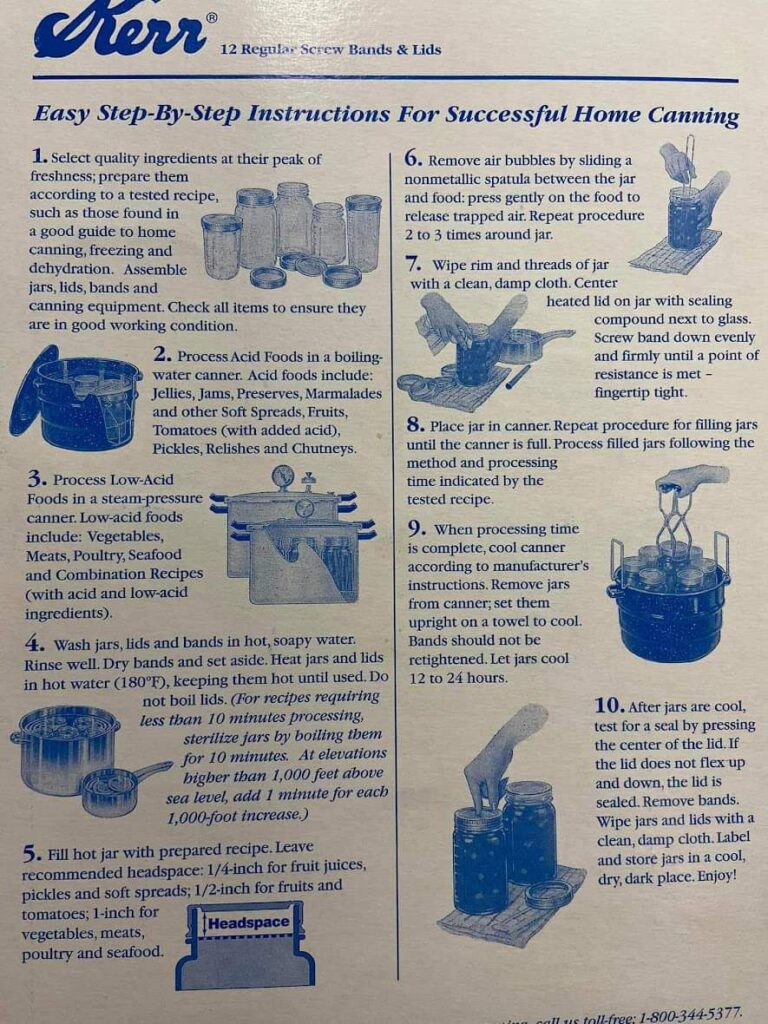 Make Your Own Vinegar 
Ingredients:
Water
Air
Dried fruit and/or botanicals
Wild yeast 
Take a 1-quart jar and fill it 1/3 full of dried or freeze-dried fruit or botanicals of any kind.
Add distilled or filtered water leaving a 2-inch gap from the top of the jar. Cover the jar opening with cheese cloth or a paper town and keep in place with a rubber band.
Put this jar out of the way and check back on it in a week to 10 days. Look for bubbling as wild yeast will have found it's way in and the fermentation has started. Check on it in another 10 days and see if it smells like wine. Check in another 10 days and if it smells like vinegar, strain off the organic matter and jar your vinegar. Just put a normal lid on the jar. This will store indefinitely and never go bad. 
This vinegar can be used for food or also to purify water. 1 oz vinegar to a gallon of water will make water safe to drink with little cause for concern. Personally, I love making fruit vinegars using raisins, strawberries, or all kinds of fruit. mango is really good. 
One caution if a green mold forms during fermentation throw it out. A white scum on the top can just be removed with a spoon and is fine.
Bone Broth
Ingredients:
1 pound beef bones with marrow, so femur bones are my favourite for this.
1 onion
3 carrot, leave the tops on if you can
3 stalks of celery, again leave the stalks on if you can.
Wash carrots and celery. peel the onion and quarter the onion. Place whole celery, whole carrots, and onion on a cookie sheet, put the bones on too. Season this as you would a beef roast. I like salt, pepper, rosemary, thyme and fennel, but use what you have and what you like. If you don't have any herbs it's also fine without.
Put the cookie sheet in a 400 F degree oven and bake for 30 minutes until caramelized. Then remove from the oven and put the vegetables and bones in a crock pot, or stew pot. Fill the pot with water. Set the crock pot on low or the stew pot on low heat and simmer for 24 hours.
Strain and there you are beautiful, nutritious bone broth that will keep you alive, is healing and delicious. 
I like to portion mine out and either freeze, can or freeze dry it for longer term storage. A 6 oz cup of homemade bone broth a day will keep your GI system healthy.
Glassing Eggs
1 oz pickling lime. This can often be found at the hardware store or anywhere canning goods are sold
1 gallon distilled water. This can also be purified or filtered
Farm fresh unwashed eggs. The amount will depend on your container.
Containers can be food grade buckets, or glass jars. I use 1/2 gallon glass jars.
Mix your pickling lime and water. Pour about 3 inches worth into your container. Add the eggs to make sure they sink and are fresh. Continue to add your lime water and eggs until your container is full or you run out of eggs. The lime water should cover the eggs.
This will preserve your eggs for up to 2 years without needing to do anything else. I keep my eggs in a cool shady place such as my pantry. Take eggs from your container as you need to use them. Wash the eggs before use.
 

BONE BROTH WITH HERBS

:
1-2 bags (depending on size) Beef Bones, knuckle, etc…
Soup pot big enough to fit the bags of bones
usually a 8-10 quart stock pot
Cover bones with water and let the pot come up to a boil where there will be foam that rises. Skim off the foam and turn down to a simmer or low boil and start to add your herbs, garlic, onions/leeks:
Dried or fresh herbs:
Dried Lovage: A good handful or about ½ cup
Fresh Lovage: 3 stocks with leaves on about 7 inches long when cutting from the plant
One large yellow onion cut into chunks or 1 large leek with the greens chopped in as well.
With leeks rinse the green stock well as dirt can be trapped in this part, you'll see if any is left when chopping it on a chopping board.
1-2 Heads of garlic (garlic cloves make up a head of garlic so some garlic will have 3-5 cloves or more) Just depends on your taste for garlic. Garlic can be quite strong in flavor such as some of the varieties of Red Russian and some have a buttery quality like Rocambole. If you have issues digesting garlic it can be omitted from soup making. When garlic is growing you can trim the scapes, which are the long, green stem part that starts to twirl and use these in your soup as an alternative to garlic. About 3-5 scapes around 6 inches long are good.
Garlic is very good at cleansing the inner environment so parasitic entities can no longer take root. It also helps with circulation and is a general tonic for almost everything. I'm a bit bias, as I come from a family of garlic lovers so again if you have any issues with garlic add a different herb like bay leaf (helpful with digestion) and omit the garlic.
Add a tabsp of high quality full mineral salt like Himalayan, Real Salt or various Sea Salt suppliers etc…
I usually cook this at a simmer all day and sometimes all night straining out the bones and herb bits the next morning. Beef broth is usually a golden color and you will end up with a good inch of fat at the top creating a fat cap that acts as a second seal when in the fridge. If this cap is not broken the broth can be kept refrigerated for about a month. I usually freeze extra and keep one to two, quart jars in the fridge for morning broth.
The meat that is strained from the broth is generally still viable for a quick stew. Add some cooked garden veggies and you'll have a quick meal for a few days, or freeze together with a bit of broth to have on hand for those nights when cooking feels impossible.
Grated Ginger and turmeric work great in beef broth as well either added during the broth making process or after grated in fresh. About a ½ inch nob each.
Roast Chicken
1 whole chicken
1 roasting pan
1/4 pound of butter
salt, 
black pepper
paprika
curry powder
These are my favourite spices to use but certainly use what you would prefer.
Heat oven to 400 F
Wash the chicken
Sprinkle the spices inside the chicken and half the butter. Sprinkle the outside of the chicken with spices and place breast down in the roasting pan. Place the other half of the butter on top. Cook in the oven for 2 hours, removing the lid for the last 30 minutes to brown the skin. It's done when the meat is falling off and all juices run clear.
After you enjoy what you want from this chick for your first meal, pick off the remaining meat to use for a stir fry, chicken salad or anything else you might like for another meal.
Take the bones, left over skill and pan drippings and put them in a large crockpot, fill the crockpot with water and set on low for 24 hours. After that time strain out any solids and set them aside as cat food. The bone broth you just made is delicious as it is already spices as you like your chick and you probably have almost a gallon of broth to use for soups, gravy and all kinds of extra meals. I freeze, can or freeze dry my bone broth for storage.
Pro-tip: Boil potatoes in your broth for extra flavour and nutrition. Any savory recipe you have that calls for water, you can use bone broth for added flavour and nutrition.
For me, I buy chicken wholesale or buy live chicks for about $3.00 each and raise them, let them breed and keep replacing themselves so my chicken becomes free. Raw chicken meat from free chickens is great dog food just don't give them the bones.
MAKING BUTTER
Ingredients:
Heavy cream
I get cream when I milk my cow but you can also buy heavy cream. It's nice to start with about a quart. You can do less if a quart is too expensive or if you don't use butter that much.
Let the cream sit out of the frig for about an hour so it is cool but not cold. Pour into a large mixing bowl. You can use a blender, food processor, a blender, or in a jar with a marble. I like a mixing bowl and my hand mixer. The main thing is to be able to agitate the cream.
Blend on high for any appliance/mixer you choose. If you are using a jar with a marble in it shake the jar. You will see your cream turn to whipped cream, then butter cream and finally separate into yellow butter clumps. Pour off the liquid, that is your buttermilk and it is delicious (think of butter flavoured milk) 
Take the butter clumps and add ice and cold water, press the butter clumps into a ball and squeeze, the water will cloud. Pour off the water and do this again and maybe again until the water stays clear. Put your butter in a mold or just wrap it in parchment or butcher paper. You can put it in the frig and it will last about a week. Or put it in the freezer and it will hold for months and just take out what you need to use, You can add salt if you like your butter salted as well.
Why go to the trouble to do this. Because it tastes way better than what you can buy, and there are no preservatives added. If you do have a milk cow it's also a free product from your cow.
WE ARE BUILDING TO PROVIDE THE BEST FUTURE FOR THE PRAIRIE REPUBLIC
CONTACT US TODAY AND JOIN THE SOLUTION A TRUE REPUBLIC CONSTITUTION WITH NATURAL SOVEREIGN LAW