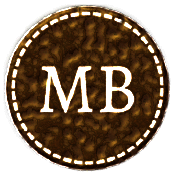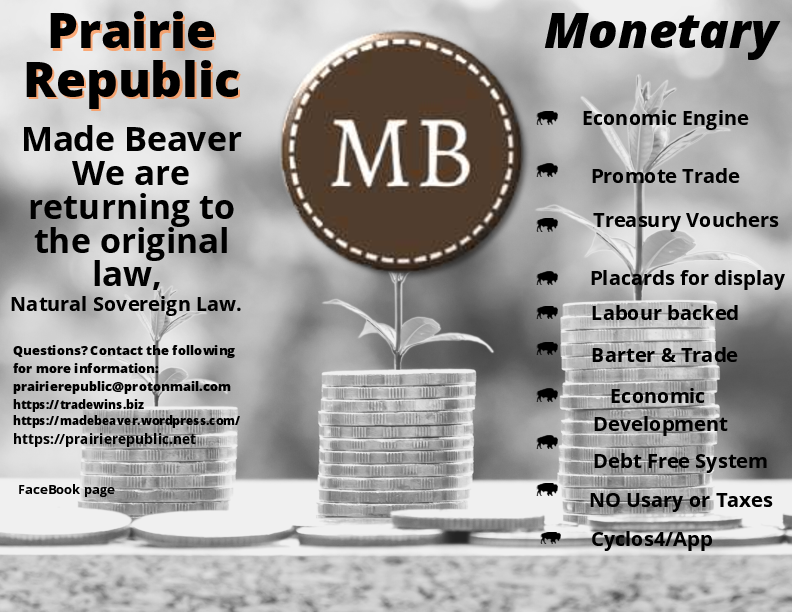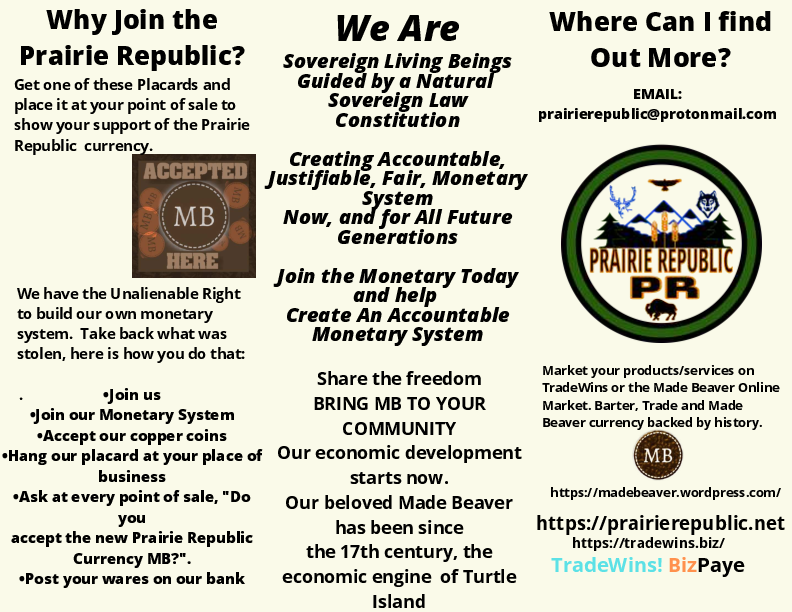 Our Monetary System is backed by years of history, all the way back to the 17th century. 
MB is the economic engine to Turtle Island as is today for the Prairie Republic. 
We are building and restructuring the Monetary System for all Sovereigns in Trade & Barter, as well as in monetary trade with other nations and sovereigns developing their own monetary system. 
We have the unalienable right to develop our own monetary system given to us by our creator. 
Let's take back what the current corrupt system stole from all of us sovereigns. 
We have this right to claim what is rightfully and lawfully ours. 
Join the Monetary Committee and build a better monetary system for all sovereigns today and for all future generations. 
Become the change sovereigns and walk away from this fiat corrupt system. 
Together we can change the world into a fair, just and accountable monetary system. 
Sovereign Forever
Imagine that!
Jacob Lead Administrator for the Monetary Committee.
I want to introduce myself. My heritage goes back to the 1790 in Prairie Republic. My tribe is the Newowiyah and adopted by the Nipseekophasis and renamed, Saygestiguan. In 2007 I started the Alberta Monetary Authority with a desire to create a system for local currency. I came to the conclusion that the system is rigged, and we had to walk away from this corrupt system, this meant to create a backed currency with local resources and labour. We have created a monetary system that is beneficial to all the sovereigns in the form of Made Beaver. Our goal and vision for the Prairie Republic's sovereigns is to build an economic engine that stands alone and benefits all sovereigns. Our intentions is to bring prosperity and abundance to all sovereigns and put the full authority back to the sovereigns. Get involved, be the change. We all have unique abilities to bring to the economic engine. By coming together we decentralize the fiat Canadian Dollar and build up our own communities. Walk away from this corrupt system, join the future and build the greatest economic engine together.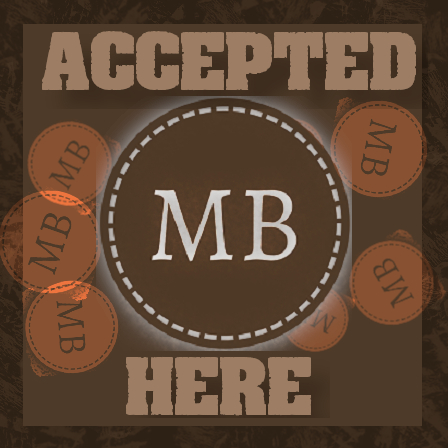 WE ARE BUILDING TO PROVIDE THE BEST FUTURE FOR THE PRAIRIE REPUBLIC
CONTACT US TODAY AND JOIN THE SOLUTION A TRUE REPUBLIC CONSTITUTION WITH NATURAL SOVEREIGN LAW