NATURAL HEALTH REMEDIES & DETOXING RECIPES
FOR YOUR FEET
For quick relief of almost anything I've worked with oil of oregano 1-2 drops on the bottom of the foot (the heel) let this soak in or put socks over top to keep the oil from getting on the floor. This has dissolved a lot of symptoms, such as stomach aches and the nagging feeling that something is trying to get through the bodies force field. I usually do this a night time before bed, but I've also used this during the day and found relief. This also works with other essential oils such as clove, just be careful when working with essential oils straight. Mix a drop with a coconut oil or other non toxic carrier oil.
COLON SWEEP
1 GALLON APPLE JUICE OR ORANGE JUICE
1 BOTTLE OF INTESTINAL BULKING AGNENT 11
5 QUARTS YOGURT
1 BOTTLE OF ACIDOPHILUS CAPSULES
DAY ONE
AT 10AM PUT 8OZ OF JUICE APPLE OR ORANGE INTO A SHAKER
ADD 1 TBSP BULKING AGENT AND SHAKE VIGOROUSLY AND DRINK.
IMMEDIATELY AFTER DRINK 8OZ OF WATER.
AT 3PM REPEAT THIS PROCEDURE.
AT 8PM REPEAT THIS PROCEDURE.
AT 11PM EAT 1 CUP OF YOGURT
DAY TWO REPEAT PROCEDURE OF DAY ONE
DAY THREE REPEAT PROCEDURE OF DAY ONE
DAY FOUR REPEAT PROCEDURE OF DAY ONE
DAY FIVE REPEAT PROCEDURE OF DAY ONE
DAY SIX EAT ½ CUP YOGURT WITH EACH MEAL
TAKE A PROBIOTIC CAPSULE, TABLET OR SPRINKLE A PROBIOTIC POWDER ONTO ALL OF YOUR MEALS THE CHOICE IS YOURS 
TAKE 2 ACIDOPHILUS CAPSULES WITH WARM WATER ON AN EMPTY STOMACH AT BEDTIME. .
DAY SEVEN REPEAT PROCEDURE OF DAY SIX
DAY EIGHT REPEAT PROCEDURE OF DAY SIX
DAY NINE REPEAT PROCEDURE OF DAY SIX
DAY TEN REPEAT PROCEDURE OF DAY SIX
The Full Body Purge
Plenty of fresh fruit and salad fixings.
Juicing machine
12 grapefruits
12 Lemons
24 Oranges
1 gallon pitcher
Epson Salts
1 Gallon of Distilled Water
Calcium/Cal Amo Capsules
DAY ONE
Eat all the fresh fruit you want with raw vegetables and have salad for your meals.  The dressing for your salad if you want please use an olive oil with herbs nothing else.  Do not eat after 8pm.  Walk every day for about 20min to 30min.
DAY TWO 
Repeat Day One.
DAY THREE
Get up at 7am 
Dissolve 1 tbsp, of Epson Salt in a 8oz Glass of warm water and drink.
7:30am REPEAT 
8:00AM REPEAT
Juice 6 Grapefruits, 6 Lemons, 12 Oranges and put the juice into a pitcher and add enough water to fill the gallon pitcher.
9:30am Drink 8oz glass of juice mixture.
REPEAT EVERY HOUR 1 8OZ GLASS OF JUICE MIXTURE
12:00 noon Take a Calcuim/Cal Amo capsule with your 8oz glass of juice mixture.
6:00PM Take 2 Calcium/Cal Amo Capsules with your 8oz glass of juice mixture
10:00pm Take 3 Calcium/Cal Amo Capsules with your 8oz glass of juice mixture.
FAST ALL DAY DO NOT EAT ANY FOOD ALL DAY FOR DAY THREE AND FOUR. 
Finish the Juice Mixture by the end of the day.
DAY FOUR
REPEAT DAY THREE
DAY FIVE
REPEAT DAY ONE, please add to every meal you eat a 1/2 cup of yogurt.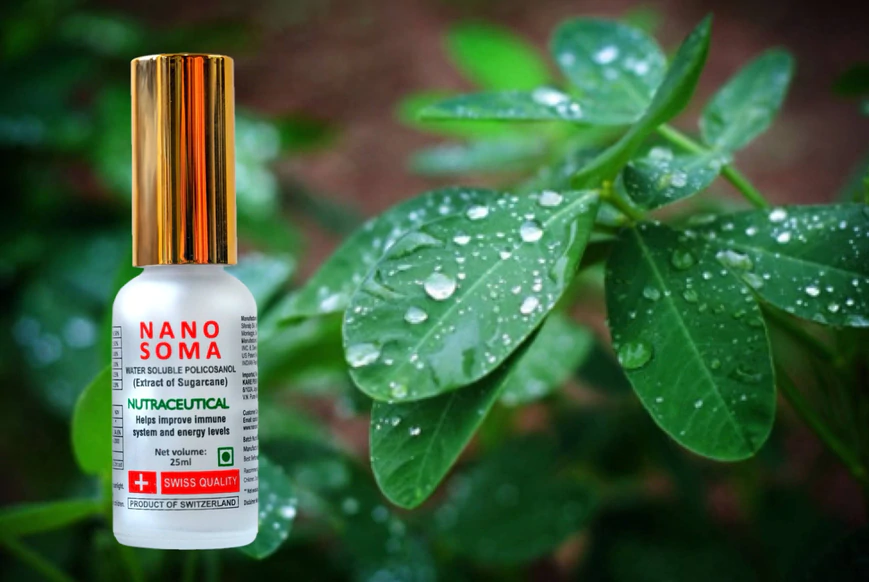 Nano Soma

 
(Canadian Patent CA2844073C Metadichol®) is a nanoemulsion of long-chain alcohols found in many foods. Simply put, tiny nanoparticles, "policosanols", that are present in foods such as rice, sugar cane, and wheat are being carried in water so your body can absorb them. They get quickly absorbed into the body's cells to improve overall health, healing and immune system support.  As a dietary supplement, it has been in safe use for over ten years, and is considered to be safer than salt and sugar.
How Long Will This Bottle Last Me?  When used for regular health maintenance and longevity, this bottle should last an adult 25 days (at 5 sprays per day).  This is a great starter size for those who are new to Nano Soma.
Dosage:  For regular health maintenance and longevity, the following dosage is recommended:
Adults Use Nano Soma once daily, by either putting 5 sprays under your tongue or onto your skin.  Using 5 sprays daily will cause one 30ml bottle to last approximately 30 days (less if you use more than 5 sprays).
6 year olds to 17 year olds Use 2 to 3 sprays daily.
0 months to 5 year olds Use 1 to 2 sprays daily.
For specific ailments and conditions, please review our Usage Protocol. 
Ingredients: Water (98.07%), Vitamin E (1.00%), Potassium Sorbate (0.25%), Policosanol (0.25%), Sucrose Monolaurate (0.238%), Citric Acid (0.192%)
Uses & Benefits:
repairs damaged skin and scar tissues from pregnancy stretch marks, growth stretch marks, acne, eczema, and more;
improve immunity before, during, or after chemotherapy, radiation, or alternative cancer treatments;
a non-prescription alternative to reduce inflammation and pain;
enhance wound healing, including cuts, bruises, and more;
provide antiviral and antibacterial protection against viruses, diseases, and bacterias;
repair damaged blood vessels and assist with cardiovascular health;
use as a natural Vitamin D substitute (low Vitamin D is associated with obesity, all cancers, diabetes, and many more commonplace diseases);
modulate your immune system and correct underlying health problems;
improve longevity and reverse aging;
increase cognitive function;
regulates abnormal biomarkers
 

HERBAL VINEGAR OXYMEL
   (Mixture of herbs with vinegar and honey)
Base of 500ml Raw Apple Cider Vinegar with mother in it (mother is like a living ferment like sourcrout)
Add:
Fresh sprigs of Thyme 3-8 depending on size of cuttings and taste for thyme as it is quite strong in flavor, really good for sinus/throat/lung congestion
1-2 Cloves of garlic, chopped to release antiseptic properties know as allicin, add to vinegar mixture
Shake gently everyday for two weeks in a cool, dark place and then strain contents (Herbs/garlic) out to compost and add to the now herbal vinegar:
¼ Cup Raw Honey, local, if possible, as the neighbourhood terroir will be in the honey, which helps communicate to your body what the environment is going through and different pollens from flowers, trees will also be infused in the honey adding their benefits as well. Mix this into the vinegar mixture. It will dissolve into the vinegar over time, but you can shake daily for a while speed up that process.
This can be taken by the tsp or tablespoon depending on requirements for health as both a preventative and at the onset of symptoms of itchy, scratchy throat or just generally feeling unwell. You can mix this into a salad as well or drizzle over fish in place of lemon.
Other herbs that work well in oxymels are peppermint, oregano, sage, lavender, basil, lemon verbena, stevia etc…
Nobs of grated ginger or turmeric can be used instead of garlic or add a few dried spices such as clove or cardamon when creating an oxymel.
Ginger and turmeric are anti- inflammatory and work well in cases of stomach upset, as do clove and cardamon.
Having your own herbs growing in your home and garden is a great way to begin working with them. You'll get to know which ones work better for your body at certain times. Peppermint might be needed for calming the mind one day and then the next time might be needed for digestion. All herbs have amazing qualities for helping our bodies to be nourished and well.
Two Cup Tea Pot:
2 tsp dried sage leaves crushed
½ tsp dried stevia leaves crushed
1 lemon, cut lemon into thin rings  
Boil water in kettle and pour over loose herbs in tea pot,( I have a two cupper) let sit for a few minutes then add the lemon rings to steep gently with the tea. Strain into your cup and enjoy.
 

 GARLIC INFORMATION
Garlic supplements are known to boost the function of the immune system.  The Active Compounds in Garlic Can Reduce Blood Pressure.  Garlic can lower total and LDL cholesterol.  Oxidative damage from free radicals contributes to the aging process.   Garlic Contains Antioxidants That May Help Prevent Alzheimer's Disease and Dementia.  The potential effects of garlic on longevity are basically impossible to prove in humans.  Garlic was one of the earliest "performance enhancing" (athletics) substances.  At high doses, the sulfur compounds in garlic have been shown to protect against organ damage from heavy metal toxicity.  No human studies have measured the effects of garlic on bone loss. However, rodent studies have shown that it can minimize bone loss by increasing estrogen in females.  Garlic is very easy (and delicious) to include in your current

diet.
LIVER FLUSH
1 GALLON APPLE JUICE OR APPLE CIDER
1 OZ OF ORTHO PHOSPHORIC ACID ( I used what you call Lipsomal Phospholipid liquid)
CAL AMO CAPSULES (I used liquid calcium 1 tbsp. or calcium capsules either will be ok)
EPSON SALTS
HEAVY CREEAM WITH BLUEBERIES, STRAWBERRIES, RASPBERRIES, BLACKBERRIES.
BENTONITE LIQUID OR BENTONITE CLAY (mix this slowly or it will clump up little at a time and drink little at a time)
OLIVE OIL (mix with the juice of 1 lemon squeezed) day 6 @ 11pm
        DAY ONE:
1 OZ OF PHOSPHORIC ACID TO A GALLEN OF APPLE CIDER MIX WELL SHAKE
DRINK 8 OZ GLASS OF JUICE MIXTURE.
BRUSH TEETH WITH BAKING SODA AND RINSE WITH SODA WATER TO PREVENT DAMAGE TO TEETH
DRINK MIXTURE BETWEEN MEALS
DAY TWO REPEAT PROCEDURE OF DAY ONE
DAY THREE REPEAT PROCEDURE OF DAY ONE
DAY FOUR REPEAT PROCEDURE OF DAY ONE
DAY FIVE REPEAT PROCEDURE OF DAY ONE
AFTER TAKE 2 CAPSULES OF CAL AMO RIGHT AFTER BREAKFAST
ANOTHER 2 AFTER LUNCH
FINISH THE APPLE CIDER OR APPLE JUICE MIXTURE BY 2PM THE LATEST TODAY.
AFTER 5PM TAKE 1 TBSP OF EPSON SALT DISSOLVED IN A 8OZ GLASS OF WARM WATER AND DRINK.
DAY SIX
 AT 6PM TAKE 1 CAP OF CAL AMO EAT A DINNER OF HEAVY CREAM WITH BERRIES MAKE A SMOOTHIE ONLY CREAM WITH BERRIES ANY KIND OF BERRIES.
AT 10PM DRINK ¼ CUP OF BENTONITE CLAY SLOWLY MIXED A LITTLE AT A TIME WITH WARM WATER MIXTURE, BE CAREFUL AS IT WILL CLUMP UP IF YOU PUT TOO MUCH IN ATA TIME INTO THE WATER PLEASE COMPLETE DRINKING THE ¼ CUP, THIS MAY TAKE SOME TIME BE PATIENT WITH YOURSELF AND TAKE YOUR TIME. 
AT 11PM DRINK ½ CUP OLIVE OIL MIXED WITH JUICE MIXTURE: JUICE OF A FRESH LEMON SQUEEZED AND FINISH DRINKING THE ½ CUP MIXTURE VERY IMPORTANT.
BEDTIME SLEEP ON YOUR SIDE WITH YOUR KNEES CURLED UP FOR 30 MINUTES
AT 1AM YOU MAY FEEL NAUSEATED AND YOU MAY VOMIT THESE ARE THE TOXINS LEAVING THE BODY
DAY SEVEN 
TAKE 2 CALCIUM AMO WITH BREAKFAST
2 CAL AMO WITH LUNCH
1 CAL AMO WITH DINNER
PARASITE CLEANSE
| | | | |
| --- | --- | --- | --- |
|   | Black Walnut Hull  | Wormwood Capsule Dose (200-300mg) | Clove Capsule Dose (500mg) |
| Day | 1 time per day, like before a meal | 1 time per day, on empty stomach (before meal) | 3 times a per day, like at mealtime |
| 1 | 1 capsule | 1 | 1,1,1 |
| 2 | 1 capsule | 1 | 2,2,2 |
| 3 | 1 capsule | 2 | 3,3,3 |
| 4 | 1 capsule | 2 | 3,3,3 |
| 5 | 1 capsule | 3 | 3,3,3 |
| 6 | 2 capsules | 3 | 3,3,3 |
| 7 | 1 capsule | 4 | 3,3,3 |
| 8 |   | 4 | 3,3,3 |
| 9 |   | 5 | 3,3,3 |
| 10 |   | 5 | 3,3,3 |
| 11 |   | 6 | 3 |
| 12 |   | 6 |   |
| 13 |   | 7 |   |
| 14 |  2 capsules | 7 |  1 |
| 15 |   | 7 |   |
| 16 |   | 7 |   |
| 17 |   |   |   |
| 18 |   |   | 3 |
| 19 |   |   |   |
| 20 |   |   |   |
| 21 |   | 1 |   |
 For the MAINTENANCE PARASITE PROGRAM, once a week take: if necessary, your choice
2 tsp black walnut tincture or 2 capsules
no. 7 wormwood capsules
no. 3 cloves
I took capsules for all the products listed above it's a 21-day program.  I do not bother doing the maintenance as I do this every fall.  Do not worry about taking all the products as you can use them in the following fall.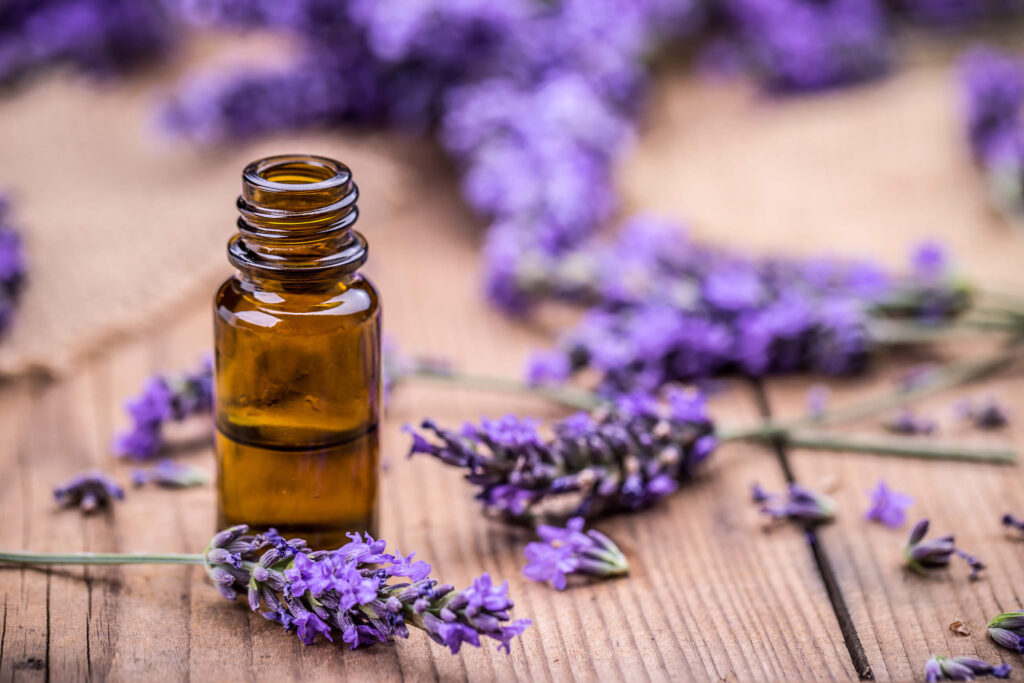 LAVENDER OIL
1. Fights Acne
Yes, it makes perfect sense to use an oil to fight acne. Acne often flares up when your skin does not have enough oil. Dry skin can start to overproduce sebum (your skin's natural oil) to compensate, leading to clogged pores and acne formation. Lavender oil gently moisturizes skin, and is non-comedogenic for pores.
Lavender oil is naturally antibacterial, meaning that it kills acne-causing bacteria that might infiltrate your pores. This makes the purple flower perfect for preventing, calming, and healing painful acne breakouts.
2. Soothes Eczema and Dry Skin Conditions
If you've been itching away at dry skin patches with no hope in sight, turn to lavender oil for some much needed relief. As we mentioned, lavender oil does a stellar job at balancing your skin's moisture barrier, so that it isn't too oily or too dry. Massage some french lavender lotion all over, or a lavender body butter onto extra dry areas to promote soft, itch-free skin.
For skin on your face, warm the rich Intensive Nourishing Balm between fingers and dab it onto extra dry, flakey patches of skin for instant smoothness. For everyday defense against dryness, apply the Intensive Nourishing Facial Oil after your daily moisturizer. Both formulas are infused with lavender oil to calm and balance your skin.
3. Anti-inflammatory Superstar
The effects of lavender are known far and wide for managing stress and reducing anxiety. Not surprisingly, it offers the same calming benefits for your skin. You can use calming lavender oil for skin to help reduce redness, blotchy patches, and acne scarring. Lavender oil's anti-inflammatory properties make it great for soothing and healing skin that's irritated or reddened from the sun, insect bites, or bacteria.
4. Detoxifies Skin
With an eye on lavender's incredible aromatherapeutic resume, we've enlisted this essential oil for the bathtub, too. The Lavender Sea Therapy Bath combines lavender oil with nourishing crystallized kelp for a spa worthy self-care experience at home. These bath salts deeply detoxify to purge harmful toxins from the skin, while promoting tension-release for sore muscles and a tired mind.
5. Heals Injured Skin
The ancient Greeks used lavender oil to clean wounds, heal burns, and treat other skin injuries. Its antiseptic properties also help skin to heal faster, while fighting and preventing further infection.
6. Helps Prevent Wrinkles
Lavender oil is a potent source of antioxidants and other beneficial phytochemicals, making it useful for battling signs of premature aging. Antioxidants fight free radical damage, which is caused by environmental stressors like UV rays and pollution.
Tea
Tea for our current times, this is something I'm just trying out to see what the overall effect will be when faced with stressful situations, as we find our selves in these days.
1 tsp Horsetail loose herb: Natural silica to fortify our structure
1 tsp Ginkgo Biloba loose leaf: Help the brain function
1Tbsp Spearmint loose leaf: Synergistic effect (bringing together all the other herbs) and I like the taste of mint
1 tsp Milk Thistle loose leaf: Help for the liver
1 tsp Green Tea loose leaf: Full of antioxidants
Combine all in a tea pot and pour boiling water over and steep for 5 minutes. Sip in a relaxed atmosphere and visualize any disharmony within your body dissolve and fully being deported out of your body, mind and spirit.
 

GARLIC TINCTURE
Chop one cup of garlic and add to a clean glass Ball jar.

Add 2 cups vodka (or organic apple cider vinegar) and screw the lid on.

Write the contents and date on the jar.

Shake the jar every day or so for 3 weeks.

Once 3 weeks are over, strain out the chopped garlic and

Store the tincture in dark, labelled dropper bottles in a cool, dark area.
Garlic Tincture Dosage:
The recommended dosage of antibiotic garlic tincture for adults is four to five drops of tincture once a day. I have taken 5 drops (yes, that is all you need!) a day in a 4 oz. glass of water 2 times a day when I wasn't going anywhere, but no more than that.
Contraindications and side effects:
This tincture is not recommended for people on blood thinning medications

Garlic tincture is not recommended for those suffering from anti-coagulation disorders

You may experience dizziness, nausea, and sweating after excessive intake of garlic tincture (ie. more that the recommended above)

Garlic tincture may cause menstrual changes
You can avoid garlic breath by eating a few leaves of any chlorophyll-rich herb afterwards like: 
WE ARE BUILDING TO PROVIDE THE BEST FUTURE FOR THE PRAIRIE REPUBLIC
CONTACT US TODAY AND JOIN THE SOLUTION A TRUE REPUBLIC CONSTITUTION WITH NATURAL SOVEREIGN LAW