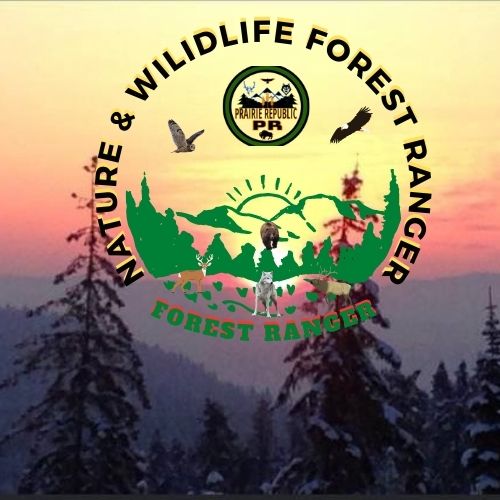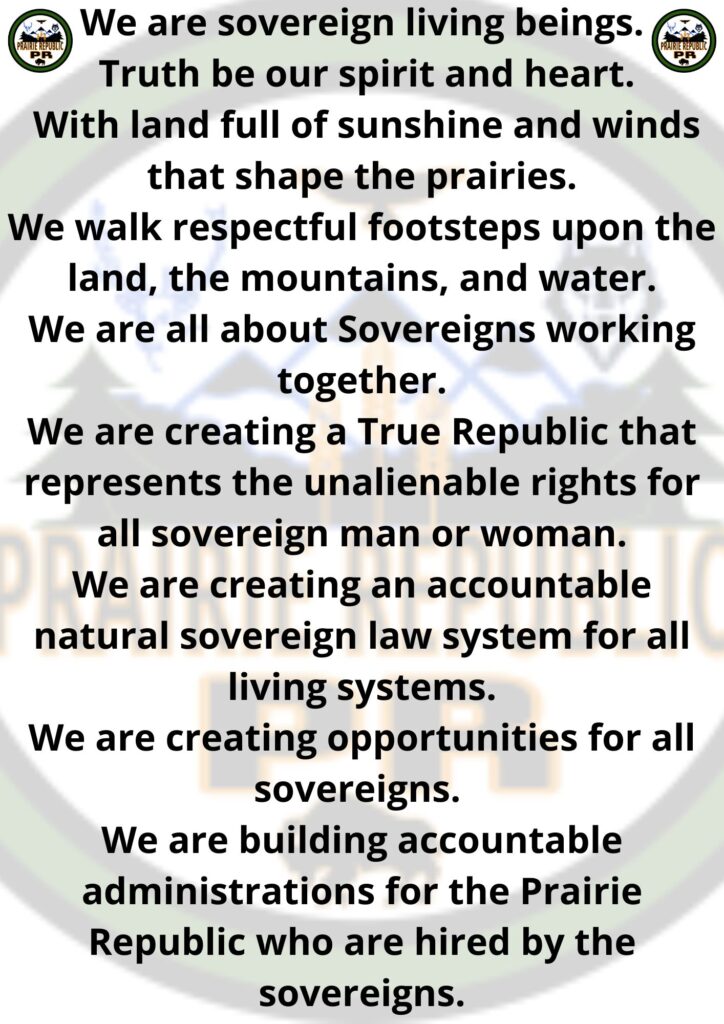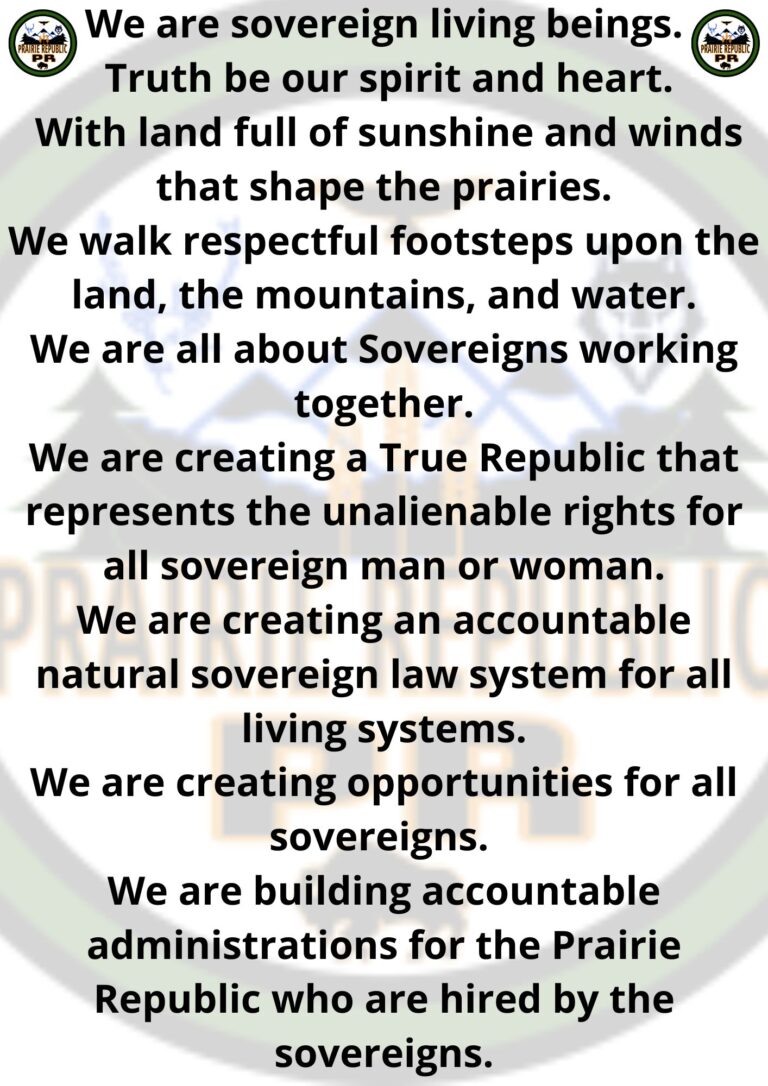 NATURE & WILDLIFE PRESERVATION FOREST RANGER COMMITTEE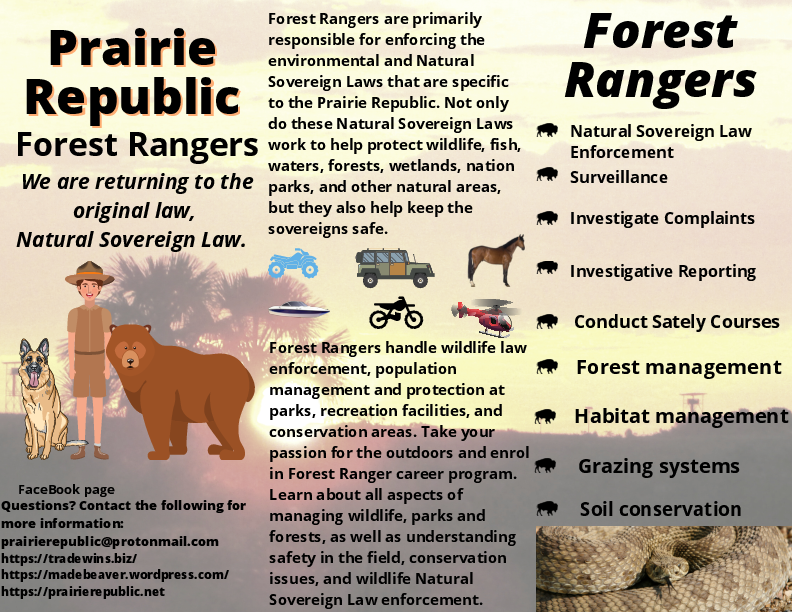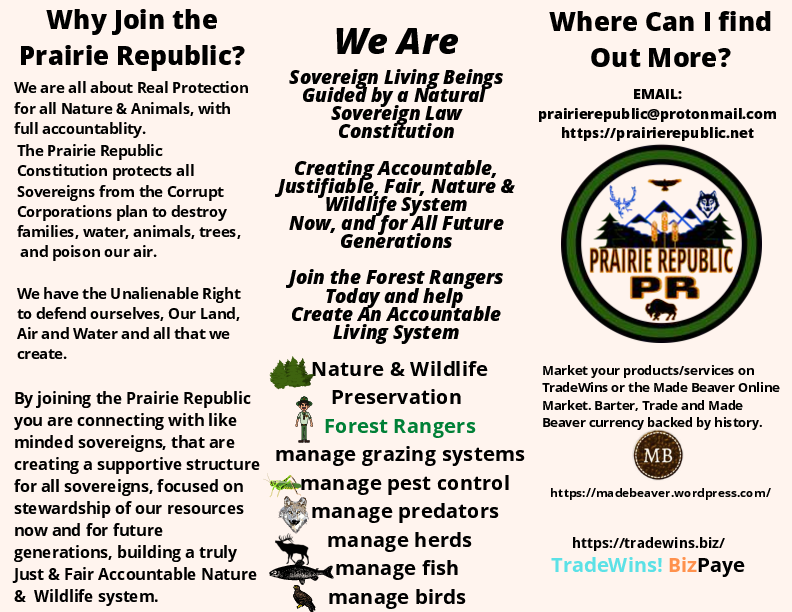 WHAT DOES A FOREST RANGER DO IN THE PRAIRIE REPUBLIC
Patrolling areas to enforce laws on foot, boat, car, horse etc.
Investigating violations and collecting evidence for court
Filing reports and citations as necessary
Assisting injured animals
Helping preserve plants, animals, and the ecosystems
Testifying in court as necessary
Maintaining records concerning environmental conditions
A Forest Ranger is authorized to enforce all natural sovereign laws within the jurisdiction of the region or district they are hired to work in, and in addition to the gaming, conservation and recreational regulations that are specific to their region or district.
Forest Rangers have the power to write citations, issue fines and arrest sovereigns who violate natural sovereign law.
Managing wildlife, parks, and forests as well as comprehending safety in the field, conservation issues and wildlife natural sovereign law enforcement
Forest Rangers enforce Natural Sovereign Law wildlife law, population management and protection of parks, recreational facilities, and conservations areas.
Forest Rangers is detailed oriented; it is important to have a sharp eye and check things twice.
Forest Rangers are eco friendly, environmentally conscious and enjoy spending time outdoors.
Forest Rangers are dependable, to all Sovereigns, wildlife, and the land, they protect all.
Forest Rangers are cautious, as they are careful in the field and avoid injuries or accidents.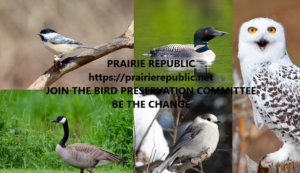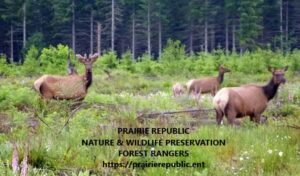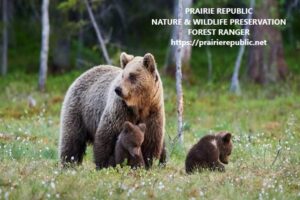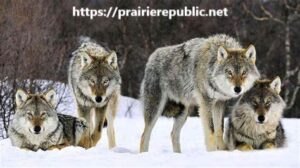 WE ARE BUILDING TO PROVIDE THE BEST FUTURE FOR THE PRAIRIE REPUBLIC
CONTACT US TODAY AND JOIN THE SOLUTION A TRUE REPUBLIC CONSTITUTION WITH NATURAL SOVEREIGN LAW