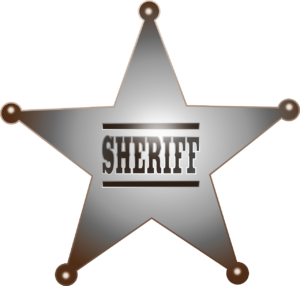 Sheriff Administration Question and Answer
1. How do we deal with unethical behaviours?
We at the prairie republic pried ourselves on exemplifying Natural Law at its core. First our Sheriff's department will take a report on the scope of behaviours and individual responsible for them. Once a thorough full witness report is analyzed the next step will be for a thorough interview of the accused. Once complete all of the reported evidence will be presented to the Adjudicator and the Sheriff along with the Adjudicator will determine if the violation behaviour warrants a trial or if other means may prove more effective towards remedy. If mental health or physical counselling and instruction is required then the accused commitment to mental instruction, counselling provided and resulting behavioural modification may be considered remedy. If trial is decided as a result of the behaviour, then remedy will ultimately be determined by the injured sovereign after the trial is complete and must stay in the spirit of Natural law throughout.
2. How do we deal with unethical attitudes?
We at the prairie republic strive to address problems at their core. An unethical attitude usually results from someone feeling wronged or a lack of Justice. The Prairie Republic is committed to providing a fair yet logical simple and easy to comprehend system of law and societal structure. To avoid these attitudes from developing we are focused on proper and appropriate instruction in ethics and the mechanics of how to appropriately and effectively use the system to provide these things that are heavily lacking in today's day and age. If one is wronged or harmed by another a definite effort must be made to provide Justice and or remedy throughout one's life. The Learning Centres along with mental health centres will be tasked to teach this code or plan of proper ethical behaviour throughout one's life and if attitudes that are unethical are identified the Mental Health Center must also have some communication and collaboration with the Sheriffs department or Adjudicator to perhaps come up with a way for remedy satisfaction or Justice to be served for the Injured sovereign that is resorting to an unethical attitude due to any number of reasons. Communication is the key to it all and transparency alike.
3. How do we deal with unethical contracts?
Instruction on how to fairly negotiate a contract is to be provided to all sovereigns. If sovereigns wish to contract privately with Cooperations, Associations, Businesses or Ethical Corporations within the Prairie Republic that is their choice and right to do so. However, if there is a dispute then the contract must be brought to the local Ombudsman if it was not proofed and authorized prior to its commencement. All terms must clearly be shown for both sides, and all must be fulfilled in accordance with the contract. If there is any discrepancy, then this must be clarified before the Ombudsman Committee will agree to either further authorize the commencement of the contract or prohibit it from moving forward. If the contract in some way harms anyone in any way, it is a violation of Natural Law and will be immediately prohibited from any form of authorization or likewise any injured sovereigns be provided remedy by those responsible for writing up a private contract resulting in the injury.
WE ARE BUILDING TO PROVIDE THE BEST FUTURE FOR THE PRAIRIE REPUBLIC
CONTACT US TODAY AND JOIN THE SOLUTION A TRUE REPUBLIC CONSTITUTION WITH NATURAL SOVEREIGN LAW